Justine_Duppong Profile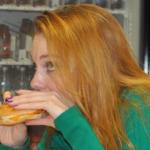 Justine Duppong
Join Date:
2011-11-24
About
A few years ago, I was curled up on my parents couch, trembling. I had just gotten out of a relationship that nearly destroyed me emotionally, and I felt so messed up inside that I wasn't sure I would ever feel like a real person again. I had given up on life and love, and to top it all off, I was also trying to recover from an eating disorder.

Still, there always remained a flicker of faith deep inside of me. I believed that as long as I just trusted in both God and myself, I could turn my whole life around.

I was right to believe. With a little bit of time and a whole lot of learning, I am now in the best shape of my life. I'm married to the love of my life and doing work that I love: writing and speaking to others about food & fitness, love, emotional rehabilitation, eating disorder recovery, and more.

I'm also the author of a forthcoming eating disorder recovery book, filled with tried-and-true techniques, expert advice from professionals in the field, and real people in recovery from across the United States and beyond. I'm aiming to complete and publish the book by the summer of 2012.

No matter what you're dealing with now, I'm living proof that anyone can come back from anything. Come along with me, and learn how you can achieve the life of your dreams, too!
Blogs Owned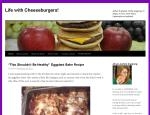 Real-world fitness, eating disorder recovery, healthy recipes, relationships, self-image, emotional.. management, and success!
Other Tags: eating disorder recovery, strength training, healthy relationships, women's fitness, healthy recipes