Spendomai Profile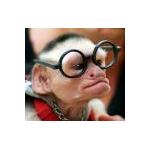 Join Date:
2012-02-28
About
I am a part-time seminary student and full time employee. At about 33, after a series of life altering events, I became aware of a tugging at my heart to enter pastoral ministry in some way. After much inward reflection and discussions with others I decided to work towards obtaining my MDiv so that I might better be able to teach the Word of God. Wanting to be a good steward of our resources I decided that it was best to pursue this calling by continuing with work and attending school part-time. It's a long, but rewarding, road.

In the meantime I preach to the junior high students at my church and sometimes to the seniors in the morning before service. This is such a rewarding experience and if you feel called to teach in the church I would encourage you to investigate doing that! There is always room for another teacher!

I am married to an absolutely wonderful woman that is truly a gift from God! I have two boys aged 10 and 2 that are also a blessing to us in many ways! They both keep me agile and patient!

I don't personally think of myself as a great Christian man, I am a work in progress. An artist that carved a sculpture of a lion from a block of marble without using a model was asked how he created such a perfect statue without a model! His reply, "I just removed all the parts that didn't look like a lion." Christ is my model, I am still removing parts!!
Blogs Owned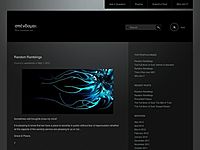 Favorite Blogs (1)