Susan_Bewley Profile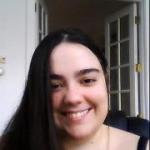 Susan Bewley
Join Date:
2012-04-13
About
Susan Bewley is a professional writer who has been writing since the moment she could hold a pen. She is our resident over achiever who can often be found writing content for Budget Earth, lurking on our Facebook page, or being a tweet on Twitter. After an unhealthy college lifestyle, she changed her ways to living a healthier lifestyle filled with fruits, vegetables, and leans meats as she struggles to lose weight the healthy way and leave a smaller carbon footprint.

While she has always been a writer, she graduated with her Bachelors in secondary education from Brescia University in 2005, and later got her Masters at the University of Louisville in 2009. After college and spending some time teaching, she decided to start her own freelance writing company - the Muses Pen. When Susan is not working for Muses Pen or Budget Earth, she can be found working on her novel.
Blogs Owned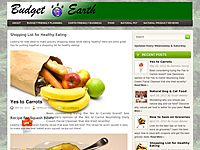 Budget Earth is dedicated to helping other live a healthier, greener lifestyle while still living on.. a budget. Learn to be Eco-friendly without killing your budget with fun recipes, tips &.. articles!
Other Tags: green living, recipes, health, healthy eating, homemade
Favorite Blogs (3)