TheOverThinkingExpat Profile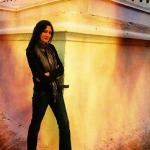 The Over-thinking Expat
Join Date:
2012-04-29
About
I was born and raised in the United States, but have spent most of my post-university life in Ireland and my current home, the United Arab Emirates. I love to travel. I've visited about fifteen countries, and hope to add as many to this number as possible. If you can convince me that a country has good food, interesting sites, and friendly people, I'll add it to my list.

I consider myself a professional nomad, which means my work changes to accommodate my true passion: living and traveling abroad. I've taught ESOL, managed a yoga studio, worked in a number of horrendous administrative positions, and currently teach English to young children. I still don't know what I want to be when I grow up, but it won't give me deep roots When I'm not teaching, I drink a lot of coffee and masala chai, obsess over my current favorite television series, and pretend to learn other languages.

I started writing because I have a bad habit of over-thinking and over-analyzing the actions of myself and others. This blog is a fun way for me to try to make some sense out of the bizarreness and complexities of life, especially as an outsider in my current world and culture.
Blogs Owned