TerraLittle Profile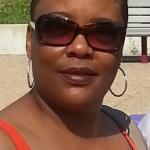 Terra Little
Join Date:
2009-03-21
About
I write and read books.

I'm a Coca-Cola junkie (Pepsi? Yuck!). I love my grandson, '70s sitcom reruns, and homemade sweets. I hate wintertime, okra, and habitual liars. I live in the Midwest, teach middle and high school, and I have a reputation for ignoring ringing phones. Annoying people, too. I like a good joke but I don't really like to be the butt of one. My thoughts-to-speech filter is still a work in progress and I sometimes wish I had a super-power. Free time is the best time, as far as I'm concerned. I usually spend mine...

I read and write books.
Blogs Owned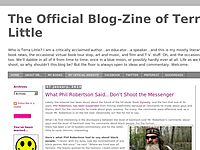 New book news, virtual book tour stops, and social commentary. Oh, and the occasional personal rant,.. too. The floor is always open to ideas and commentary. Welcome.
Other Tags: terralittle, books, authors, socialcommentary, fiction