TheFullPotential Profile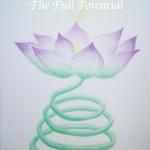 Anja
Join Date:
2013-02-02
About
A couple of years ago my life began to change after some unpleasant events that made me feel hopeless. It was a blessing in disguise, which made me shift my perspective, as I started questioning things that I had never questioned before in order to make my own conclusions and decisions. Since that I have realized that the obstacles in my life are blessings in disguise – I need to develop, grow and learn something new about myself and the world around me in order to overcome them.

I have obtained a great amount of knowledge, which I would like to share with you. I hope that my knowledge will benefit you and make you understand and release your full potential, so you can create the life that you deserve!
Blogs Owned
This blogs contains spiritual teachings, health tips, art etc. and I would like to share my.. experiences of how I transformed my life with you.
Other Tags: spirituality, health, happiness, art