popartdiva Profile

PopArtDiva aka Terri aka TheMartiniDiva aka Diva of Tiny Foods
Join Date:
2008-09-11
About
I am a Normal Challenged Artist with a passion for Pop Art, Martinis & Tiny Foods (appetizers).
Blogs Owned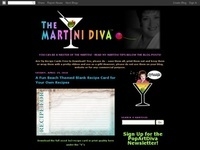 Free recipes for the hottest designer martinis as well as fun and colorful recipes cards that are.. yours to download and print! Get some great martini making tips for rimming, garnishing and even.. read about the history of the martini.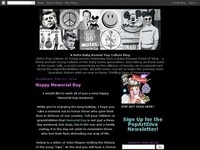 A trivial pursuit of American Pop Culture of Today v. Yesterday from PopArtDiva™. Taking an ironic.. poke at the iconic folk & looking at today through the eyes of the past.
Other Tags: nostalgia, retro, pop culture, pop art, vintage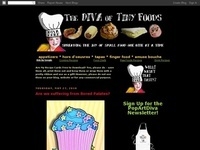 What are TINY FOODS? Appetizers, h'ors d'oeuvres, tapas, snacks, munchies - anything.. edible that is bite size! FREE recipes and fun, colorful Recipe Cards you can download and print,.. cooking tips, tricks and resources.
Other Tags: finger foods, appetizers, comfort food, h'ors d'oeuvres, cuisine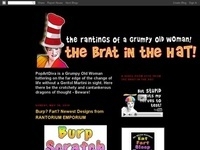 The Rantings of a Grumpy Old Woman tottering on the far edge of the change of life without a Geritol.. Martini in sight. Here there be the crotchety and cantankerous dragons of thought - Beware!
Other Tags: rants, gripes, grumpy, complain, tongue-in-cheek