AhmedTarekHasan Profile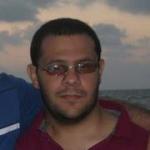 Ahmed Tarek Hasan
Join Date:
2013-05-08
About
I have been using computers for many years. It started when I got my first computer on age 13. I was amazed by what I could do with such machine. I played lots of games and used many software that made me want to know what is happening under the hood. This encouraged me to read about programming and I loved the way these people -geeks- think.

I joined Faculty of Electronics and Electrical Communications Engineering and liked the way engineers think. I liked the courses and their contents but still felt something is missing. I enjoyed the courses which included programming like MATLAB and C++. At this point, I eventually said it out loud, I need to be a programmer. Programming to me is not only a profession, it's a way of living, it's my passion.

After graduation, I worked as a freelance programmer for a short time then I joined Information Technology Institute (ITI) for its 9 month program as a system developer. This was -and still- a great life changing event in my life. I learned what is meant to be a developer, how to think, design, troubleshoot and the most important how to be open minded and ready to learn. From this point I started my career as a software engineer.

During my career days and day after day I got more confident that it's all about sharing not the title you have. I believe that everyone has something to share whatever small he thinks of it. Sometimes a great idea comes out of just a tiny idea and the same for knowledge. I always try to gain knowledge and learn new skills and I found that the best way to learn is to try to teach what you already know. This makes you think of the best simplest way to explain complex logic which makes you spot some points may be even yourself didn't recognize in the first time.

This is what encouraged me to start my blog -Development Simply Put (http://developmentsimplyput.blogspot.com)- to share my knowledge and learn.

That's it, this is me.
Blogs Owned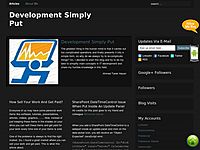 Blog simplifies main concepts in IT development field. "If you can't explain it simply,.. you don't understand it well enough" -Albert Einstein
Other Tags: development, simplified, .net, concepts, learn