pomuzi Profile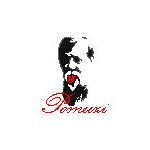 Pomuzi
Join Date:
2013-06-13
About
Pomuzi is a Dutch team consisting of two journalists, a music expert and a computer freak, united by the view that in a world where cars fly, children should not go out without a helmet on.

Our blog is written out of genuine interest in music, pop groups and the band naming phenomenon. We strive to explain a few band names every workday and hope to complete the list before the internet runs out of disk space.

Inspiration sources, choices and meanings of band names are described in a mildly satirical style. This enables us to present the information in an amusing, inviting yet highly instructive way. It also allows us to highlight strengths and weaknesses of the human nature that are laid bare when people are having a go at the Rock 'n' roll Hall of Fame. We do not intend to harm feelings or reputations of individuals, groups or organizations, except for a few dictators, criminals, religious fanatics and other bad company – in fact all those known for trying to make a critical approach like ours impossible.
Blogs Owned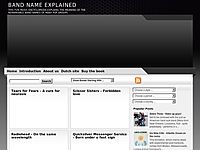 Fun music encyclopedia with explanation of the meaning of band names of many pop groups, their bios,.. stories, band name ideas, sound, video, images.
Other Tags: band name origins, band name meaning, music encyclopedia, pop music history, band name ideas