annzocorp Profile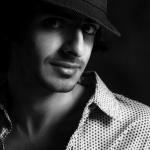 MIke Walsh
Join Date:
2013-07-19
About
We have no geographical barriers. Our global presence gives us a significant advantage over our competition. We serve clients on numerous continents and countless countries, providing them with quality work on a regular basis.

The Annzo Corp. understands your Internet Marketing needs. We keep up with the latest trends, and our technical competency is no match in the industry. Our services are maximized to meet your company/business goals. As a leading marketing company, Annzo Corp. has an innovative business model that provides you with maximum productivity and a competitive advantage.


Annzo Corp. is a group of highly skilled professionals; selection of each professional is based upon their individual professional skills and successful track record. Our professionals will provide valuable services to each client, helping to tailor a unique web marketing program fitting their needs. Our team has experience in a number of industries, working at some of the largest and most prestigious companies, and organizations in the country.

All of our efforts will ultimately result in higher web traffic, an improved online reputation, and increased clients and revenue.
Our business is based on honesty, integrity, and the highest ethical standard. With each and every company we work with, we employ the highest ethical standards, allowing our clients to trust us on each and every project.

We truly believe each SEO campaign is a partnership - we treat each client's business as if it were our own.
Blogs Owned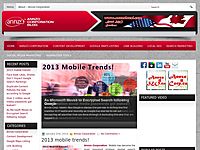 Favorite Blogs (8)