SanjaMarie Profile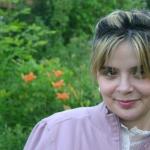 Anja
Join Date:
2013-08-05
About
I am a Yugoslavian-Bosnian-Canadian real life Biology Masters student who is passionate about beauty products, fashion choices, music, movies, books and animal rights.
I am a beauty "collector" (ok hoarder!), skincare connoisseur, professional cupcake eater and the love of my life is "fat" little Turkish Angora cat/kitten, unfortunately named "Pooh".

I live my life with fervor appreciation, hope, love and determination that only comes from the Balkans blood that flows through my veins.

The Canadian Princeza is a beauty-lifestyle blog where cosmetics and all my other obsessions come to be judged, analyzed, justified and finally embraced for the "life perks" they ultimately are.
Blogs Owned