mccloudpra Profile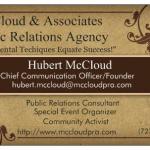 H McC
Join Date:
2014-04-15
Blogs Owned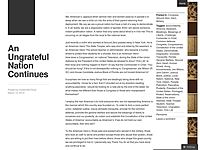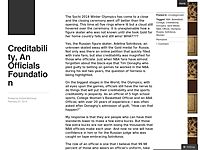 No matter what the official is never right! When one takes it upon themselves to compromise a.. competetive match then they are no longer professionals. Know the men and women who have.. creditability work hard to provide a high quality service.
Other Tags: Official, Basketball, Olympic, Donaghy, Sotnikova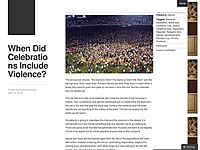 Just because you win the championship does not give the teams fans the right to destroy property... What fun is that? What kind of sick celebration is that?
Other Tags: Sportsmanship, Violence, Stanley Cup, Detroit, NCAA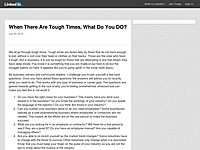 In my business as a Public Relations Consultant, I often speak with business owners that feel they.. are fighting the hardest battle of their lives. In this blog I ask business owners and leaders a few.. important questions to assist them in their direction.
Other Tags: Networking, Tough, Community, Tribulations, industry