zzkiel Profile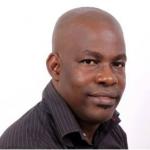 Ezekiel Benson
Join Date:
2014-05-07
About
Ezekiel Benson is the founder of Citizens Christian Fellowships and MD/CEO of sixthSENSE Logic Ltd, is a dedicated minister of God's Word whose teaching have brought healing and encouraged many to achieve greatness by standing on God's Word.

An anointed speaker, an energetic and prolific writer and a visionary leader with a strong prophetic, teaching and healing ministry, Ezekiel has a calling to restore health and prosperity to the body of Christ through the ministry of the Word of God in truth, simplicity and power.

Lives have been impacted and established in the realities of the riches of God's blessings in God's Word through his ministry. He is happily married to Rosemary, a co-minister of the Word of God with him, and they have two daughters, Princess and Shalom.

Blogs Owned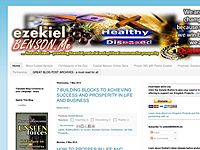 Favorite Blogs (1)