ldesherl Profile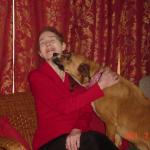 Lisa DeSherlia
Join Date:
2015-10-20
Blogs Owned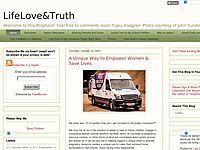 This is my most established blogspot and is for general audiences. Topics concern current events,.. religion, politics, relationships and missing persons cases, as well as awareness on social ills.
Other Tags: Advocacy, Prolife, Awareness, Relationships, Issues This blog is dedicated to making a case for saving moms and babies from abortion. It does this.. through education about abortion, abortion-related issues, and alternatives to abortion. I have.. created petitions that you are encouraged to support.
Other Tags: Babies, Women, Abortion, Pro-Life, Reproductive Health This is a blog is about the sanctity of all human life from conception to natural death. It focuses.. on abortion but isn't limited to it. I host a giveaway here, and include the option to share.. your stories.
Other Tags: Christianity, Pro-Life, Babies, Women, Religion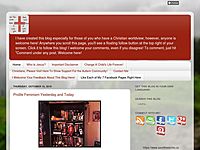 This is a Christ-centerered blog but anyone is welcome. Any topic is covered, but always as it.. relates to God, Christians, the Christian worldview, and the Church.
Other Tags: God, Jesus, Christianity, Prolife, Relationships
Favorite Blogs (1)