captaincrap Profile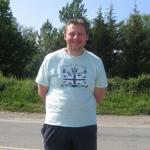 John
Join Date:
2015-11-02
About
John Richards has many years of experience creating and developing books, eBooks, manuals, and videos, on a variety of subjects, including online wealth, pet care, Internet marketing, direct mail, health and wellness, and CD/DVD distribution service. John's website provides ideas and practical advice for people who want to enjoy the rewards of earning an income from home using simple websites.
Visit John's site to discover free information that you can use at: http://www.listbuildingwithjohn.com/
Also visit The blog: http://www.johnrichards-blog.com to claim more free training and gifts.
Subscribe to the blog and receive a free ground breaking report on making money online.

Blogs Owned