abhirupsblog Profile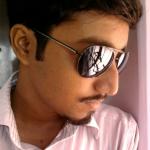 Abhirup
Join Date:
2015-12-05
About
Hi, This is Abhirup your boy next door who take interest in Film making - Video creation - Video editing - Online video creation and publication, Social publishing skills and like to share those which are successfully tested and implemented to empower people who read my blog.
By profession I am a video editor who worked in many TV channels - News - Entertainment and Commercial Film - A fiction /non fiction film maker. I also teach in many Film school /media institutions for the last 5 years.
Apart from my professional commitments, Blogging is something which I love to do most, I get chance to share stories and tested technical stuffs and be in touch with you.
I hope that the topics I cover be useful to you, as I create them for you to enable you to create something awesome.

So let's do something awesome today.
Blogs Owned
A blog on Technology related topics like Photography, Film-making,Video Editing, Design,.. Blogging,Journalism,Writing Skills WordPress,Blogger,Reviews on the above topics etc.
Other Tags: Blogging, Photography, Film Editing, Design, Journalism
Abhirup loves to dig into Blogging, explore what's possible and share his knowledge with.. readers. He writes on topics: Health n Wellness, Food Reviews, Electronic Reviews, Inspirational.. Stories, Personal Stories, Blogging, Social Media etc.
Other Tags: Blogging, Health, Food Reviews, Gadgets, Social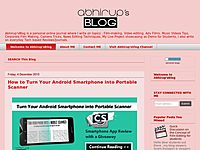 Favorite Blogs (1)