rrreow Profile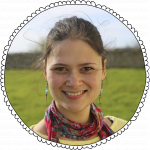 Iris
Join Date:
2016-05-27
About
Hello lovely you! I'm Iris, a mixed media artist and creative enabler from London. I'm a life-long learner and I'm passionate about living an inspiration-filled and joyful life.

One of my passions is to inspire people to let out the creativity that I know is inside them so they can make art & live a joyful life too!

I love to make art with fun techniques and lots of yummy art supplies. The three concepts that underpin all my art are: finding joy in the process, embracing imperfection and letting go of the outcome. I make art for self-expression, to get to know myself better and to make pretty paintings.

My work usually features bright turquoises, pinks & yellows, textured backgrounds, shabby & grungy elements, female faces, encouraging words and lots and lots of personal expression.
Blogs Owned