bassonline Profile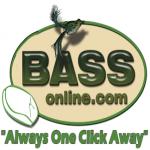 The Bass Artist
Join Date:
2009-08-12
About
CAPTAIN TODD KERSEY has been a full-time guide for over 10 years Capt Todd Kersey - South Florida in Florida. With a long list of tournament experiences, including the FLW, Everstart, BFL and many other local and state tournaments. With over 10 top ten finishes by his clients he has become a commodity on the big lakes during FLW/BASS tournament season.
Becoming one of Florida's top rated guides, written up in FLW Outdoors Magazine, Private Clubs Magazine and twice in Forbes. He also was featured in Field and Stream, pronounced as the "The Bass Artist." Captain Todd competes and runs several celebrity tournaments for NASCAR, NFL, MLB and others.
Todd's the founder of BASSonline and is very well versed in all of the bodies of water in Florida. His conviction for freshwater recreational fishing has lead him to be very involved in many aspects of conservation and law making procedures throughout Florida.
Blogs Owned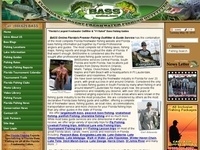 Favorite Blogs (1)