TruthfulMommy Profile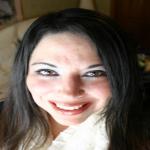 Deborah
Join Date:
2010-06-25
About
Deborah Cruz-Beck, aka Truthful Mommy, is the creator and writer of the blog The TRUTH about Motherhood. She is a freelance writer and work-at-home mother. She lives in the Midwest with her two beautiful little girls, ages three and five, and her husband, who she affectionately calls the Big Guy. Deborah has a Master's of Art in Liberal Studies from the University of North Carolina Greensboro. She spends her days loving on her littles, surviving suburbia and shuttling her girls between Catholic school, ballet and play dates. When she's not exposing the truth about motherhood or advocating for sisterhood through motherhood, she can always be found exhausting her potential and realizing her dreams. Above all, Deborah is embracing life with her daughters and taking on each and every trial, tribulation and celebration on little to no sleep. Stop by the blog to see for yourself what a solid intermingling of Mommy brain and verbal diarrhea can produce. It's all love.
Blogs Owned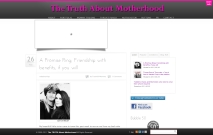 Mommy manifesto,I write about Motherhood in all of its glory & gory.It might not always be.. pretty but it's always honest & usually funny.I'll tell you what your Mama and your.. friends wouldn't. I'll tell you the truth, so expect
Other Tags: Motherhood, Pregnancy, Humor, Children, Parenthood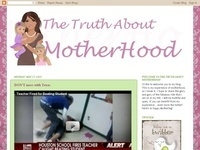 my experience of motherhood, as I know it. I hope to share the glory and gory of the fabulous ride.. that I am on in my life. I will be truthful and open, if you can benefit from my experience...even.. more the better! Here's to happy Mothering!
Other Tags: Motherhood, Parenting, humor, honesty, pregnancy
Favorite Blogs (1)