Melissawrites Profile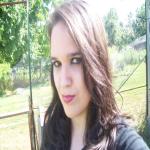 Melissa W.
Join Date:
2010-07-06
About
'm a writer who loves life, literature, and music. I love sharing stories and experiences with the world. I have a bachelor of arts degree in English and a minor in communications. Ever since I was five years old, I knew what I wanted to do. Music is also a great passion of mine and I love to attend concerts.

Currently, I'm working on a novel that I hope changes people's perspective on an issue that can be hard to talk about. I not only want to entertain my readers but also help people as well.

Literature has always been my calling, but it's not all that I focus on. I also enjoy spending time with friends and meeting new people. :) Blogging has also taken up quite a bit of my time. I love to connect with people.

I've been described by people as being "quiet", "a great listener" and a "loyal person". I'll take their word for it. :) I'm also quite opinionated when it comes to certain things. Although, I'll be very respectful about it. We're all allowed our opinions.

I'm obsessed with many things such as: Harry Potter, Anne Rice novels, Ernest Hemingway, JRR Tolkien, coffee, and Elvis Presley movies. There's more, but that's just the short list haha
Blogs Owned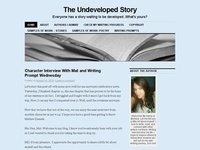 A blog where I share my experiences of trying to make it in the publishing world and learning more.. about life along the way. I want to inspire others to not be afraid of accomplishing whatever dream.. they may have, and to connect with other writers.
Other Tags: writing, writers, life, experiences, dreams
Favorite Blogs (2)