Adventuresse Profile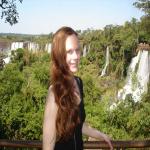 Sally
Join Date:
2010-07-12
About
I am an adventuresse, an explorer, a nomad. Learning, exploring, experiencing, and enjoying the diverse array of things this beautiful world has is pure joy for me. There is no substitute for the wind in your hair, the thrill of embarking on a journey, the child-like wonder of discovery. In truth, new experiences, knowledge, and travel are as necessary as food. But for me it is more than that.
Travel is wonderful, but more than that I love to help inspire others to experience these wonders for themselves. Sharing knowledge, tips, stories, helping others to see the world differently and serving as a catalyst for change is profoundly fulfilling. Everyone needs a little adventure in their lives. I only hope I can bring a little to yours!

Blogs Owned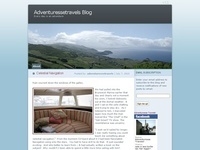 I'm a girl traveling solo around the world writing about her adventures, sharing stories,.. travel tips, and trying to educate and inspire a few people along the way.
Other Tags: exploration, food, budget travel, nature, sailing