Rosalind Profile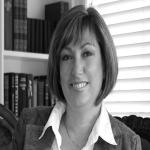 Rosalind
Join Date:
2010-08-01
About
Rosalind Went was born in Wales and spent much of her childhood in Wales and England before immigrating to Canada in 1969.

She has written computer courseware and taught computer-related courses since 1985. In the 1990s she wrote articles and reviews that appeared in a Canadian trade publication. Although writing is her prime focus, she is also a digital photography enthusiast. This has led to the self-publishing of softcover and hardcover books of her many and varied collections. A keen interest in music inspired her CD, The India & China Tea Company, a collection of digitally created instrumentals. The short score for Harbinger of Secrets was composed to accompany the book's trailer.

As of summer 2008, the new imprint - BritishGinger Press - will appear on all of Rosalind's writing, photography and music projects. The author lives in southern Ontario, Canada with her husband and daughters. Harbinger of Secrets is her first novel, however, she is currently working on a non-fiction, pictorial-essay titled, In The Shade to be released in 2010.

Appears in -Chapters-Indigo Authors & Artists.
Member of the St. Catharines Standard Niagara Voices Columnists.
Member of the St. Catharines Standard Community Editorial Board.
Visit the author online at Amazon.com and other worldwide, major booksellers.
Blogs Owned