harvkay Profile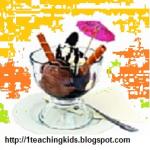 harv kay
Join Date:
2010-08-01
About
I developed http://www.1teachingkids.blogspot.com, as I found cooking an incredible method to teach my 8 and 4 year old all kinds of things. My 8 year old started in the kitchen when he was barely 2 and has continued to pick up various skills in the kitchen while learning weight, hygiene, food groups and so much more and applying that knowledge in school.

I have been cooking for my family and friends for over 25 years and that experience has been invaluable in reaching out to children. Of course, I am no expert or a gourmet cook! I work as an accountant full time but I have found cooking so pleasing and calming.

And kids are like sponge, they absorb a lot of information and learn a lot while they are cooking or baking. Some simple examples include math, reading, science, geography and history, art and creativity, hygiene and health, –Social skills and Motor skills. Kids become so involved in the cooking process that they forget they are actually learning.

The site is about cooking and kids and parents. It's about building bonds and minds and more importantly building characters. The blog site is developed to reach out to parents all over the world, regardless of where they come from, because, food unites and is shared universally.

One world, one site, developed to share ideas and information on putting some fun to teaching kids.

I am looking to hear your views, ideas and comments.
Blogs Owned