statefan3778 Profile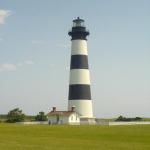 Troubled Biologist
Join Date:
2010-09-18
About
Currently, I am a trader focusing mainly on BioPharma stocks and am seeking large returns. I focus on the Biorun-up principle where BioPharma stocks go up before and after FDA approval. I focus on Biotech, Pharmaceutical, and Medical Device companies in both US and Foreign Markets. I hold degrees in Biochemistry and Business from NC State University in the heart of RTP, NC. My work experience has been mostly in Microbiology and Pharmacy. I am spreading the word about going green at the workplace. I would like more people to care more about the environment and think that one person can make a difference. Currently, I am spreading the initiative for Environmentalism and Going Green. Any ideas or support would be helpful. I focus on Environmental News, Biodiversity, Endangered Species, Nature Conservancy, Recycling, and Anything Green. I am using this site to Donate to the Nature Conservancy and other Non-Profits. Saving the Planet One Click at a Time. Again One Person Can Make A Difference.
Blogs Owned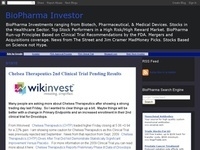 BioPharma Investments ranging from Biotech, Pharmaceutical, & Medical Device. Stocks in the.. Healthcare Sector. BioPharma Run-up Principles Based on Clinical Trial Recommendations by the FDA. .. Stocks Based on Science not Hype.
Other Tags: Stocks, Biotech, Pharmaceutical, Investing, Investments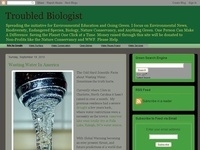 Spreading the initiative for Environmental Education and Going Green. I focus on Environmental News,.. Biodiversity, Endangered Species, Biology, Nature Conservancy, and Anything Green. One Person Can.. Make A Difference.
Other Tags: Environment, Conservation, Nature, Going Green, Biology