yurijo86 Profile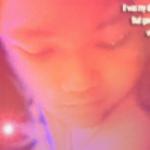 Jobelle
Join Date:
2011-01-12
About
My name is Jobelle. Friends and colleagues usually call me "Belle." I've been living in the Philippines for twenty-four (24) years. I graduated with a degree in B.S. Chemical Engineering from one of the top schools in the country. I've been thinking of getting another diploma as an English teacher, but it'll take another year to prepare for that...

My interests range from reading inspirational books, watching movies, listening to chill-out and soul music, interior home decoration, lifestyle improvement, breeding shih tzus and the culinary arts. I dislike papayas and creepy looking insects (i.e. roaches, strange bugs, millipedes).

Right now, I have an online store, which is mostly selling imported bags from countries such as Thailand, Hong Kong and Korea, and locally manufactured clothes. I regularly join bazaars in the metro, for product exposure and network leverage. Nonetheless, as an online store owner, I find appropriate media content that will generate income even while I'm offline.

To add to my monthly income, I have worked as a part-time online English teacher for a Korean company based in the Philippines. I recently resigned from my post due to a medical condition, which needs to be corrected so as to avoid any surgeries. Now, I still do freelance English tutorials from beginner to advanced levels.

Blogs Owned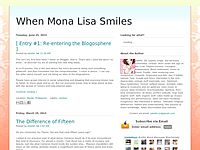 Favorite Blogs (2)