Loves2Read Profile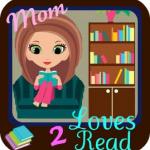 Susan
Join Date:
2011-03-19
About
I am a SAHM of 3 wonderful children, and wife to 1 hardworking man.
I LOVE to read and review books to post on my blog, and other sites. I do occasional Blog Hop giveaways, and other giveaways as well. Someday, I would love to become a proofreader for wonderful, talented authors.

My favorite genres are: Fiction, Christian fiction, Romance, Westerns, Historical fiction, Real Life Stories, Christian living, Childrens books: any ages; and more. . . But I am open to other genres as well.

If you have a book or other media you would like reviewed, please contact me through my blog. I will post my review to my blog, as well as the website of your choice.
Blogs Owned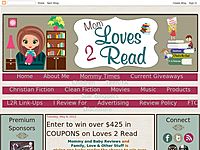 I review books, products and more that are great for the whole family. I post crafts, outdoor and.. travel, mommy moments, GIVEAWAYS and more. See my profile page for more info
Other Tags: Books, Products, Reviews, Giveaways, Stay at Home Mom
Favorite Blogs (2)