MyNewestAddiction Profile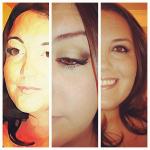 Laura G
Join Date:
2011-06-06
About
Hello! My name is Laura and I am a cosmetics junkie. (That sounded oddly close to an AA meeting introduction line! LOL) I created this blog to document my journey through my love affair with makeup! Over the last 3-4 years I have become increasingly involved in the online makeup community. I started doing this blog when I found myself uploading 'Face of the Days' almost daily on a well known beauty website.

I decided that if I were going to be putting that much time and effort into a beauty website I may as well document the same information on my own site, almost like a diary. A lot of times I will see old photographs of myself, I find myself trying to remember which blush or eyeshadow I was wearing. Now it will be documented so my rapidly aging mind can rest easy!

I hope you enjoy my ramblings and photos!
Blogs Owned