Chronic Pain Blogs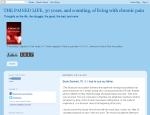 Thoughts on the life, the struggle, the good, the bad, and more of living with chronic intractable.. pain.
Owner: Carol_Levy
Listed in: Health
Other Tags: women in pain awareness, neurology, medicine, interesting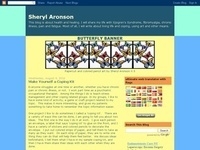 My blog is about living well with Sjogren's Syndrome, Fibromyalgia, chronic illness and chronic.. pain, and about coping using art and other means
Owner: SherylAronson
Listed in: Health
Other Tags: Sjogren's Syndrome, Fibromyalgia, chronic illness, creative coping Based on a painfully true story. Fibromyalgia and chronic pain #SpoonSplained by someone who gets.. it.
Owner: chronicleigh
Listed in: Health
Other Tags: fibromyalgia, chronic illness, FMS, anxiety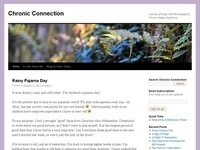 My journey with Fibromyalgia, Chronic Fatigue Syndrome & Dysautonomia, as well as other misc... health challenges. I look forward meeting others who live with chronic illnesses, or who has a.. loved one who you support.
Owner: ChronicConnection
Listed in: Health
Other Tags: Fibromyalgia, Chronic Fatigue, Chronic Illness, Life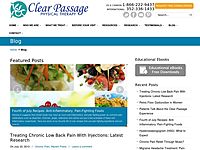 This blog goes over the latest news we share that has to do with infertility, chronic pain, bowel.. obstruction, and surgical adhesions.
Owner: clearpassage
Listed in: Health
Other Tags: surgical adhesions, bowel obstruction, infertility


A personal one wherein I seek to find that sacred, tranquil place that exists within me where I.. know without a doubt exactly who I am. I blog about my thoughts, feelings, and universal life.. issues that pertain to us all.
Owner: theseeker
Listed in: Personal
Other Tags: seeker, inner journey, querencia, fibromyalgia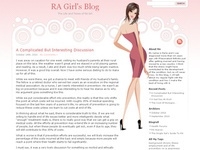 I have had rheumatoid arthritis for more than a decade and in the RA Girl's Blog, I write about.. life as a critical care nurse and rheumatoid arthritis patient. I write about chronic pain, chronic.. illness and coping as well as health care and health.
Owner: perlaokay
Listed in: Health
Other Tags: rheumatoid arthritis, health, pain, chronic illness A purple obsessed blogger sharing product reviews, rambling about #spoonielife , crochet and.. anything else that takes my fancy.
Owner: Johnstone
Listed in: Lifestyle
Other Tags: purple, relentlessly purple, parenting, crochet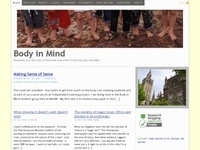 Lorimer Moseley and collaborators look at the relationship between the body, the brain and the mind.. and how they interact particularly in chronic and complex pain disorders.
Owner: BodyinMind
Listed in: Health
Other Tags: Pain, research in pain, lorimer moseley, CRPS